So in my down time at work I decided to do a study of a generic male head and use it as an opportunity to see if I could create a pipeline for using a sculpting program at work. Keep in mind that at work we have a license for 3D Studio Max 2009 and no other 3D applications. After doing some research I decided to use Sculptris, which is a completely free and completely amazing sculpting software that Pixologic now owns. If you have not gotten a chance, you can check out Sculptris HERE.
Okay so here is the generic head sculpt that I created,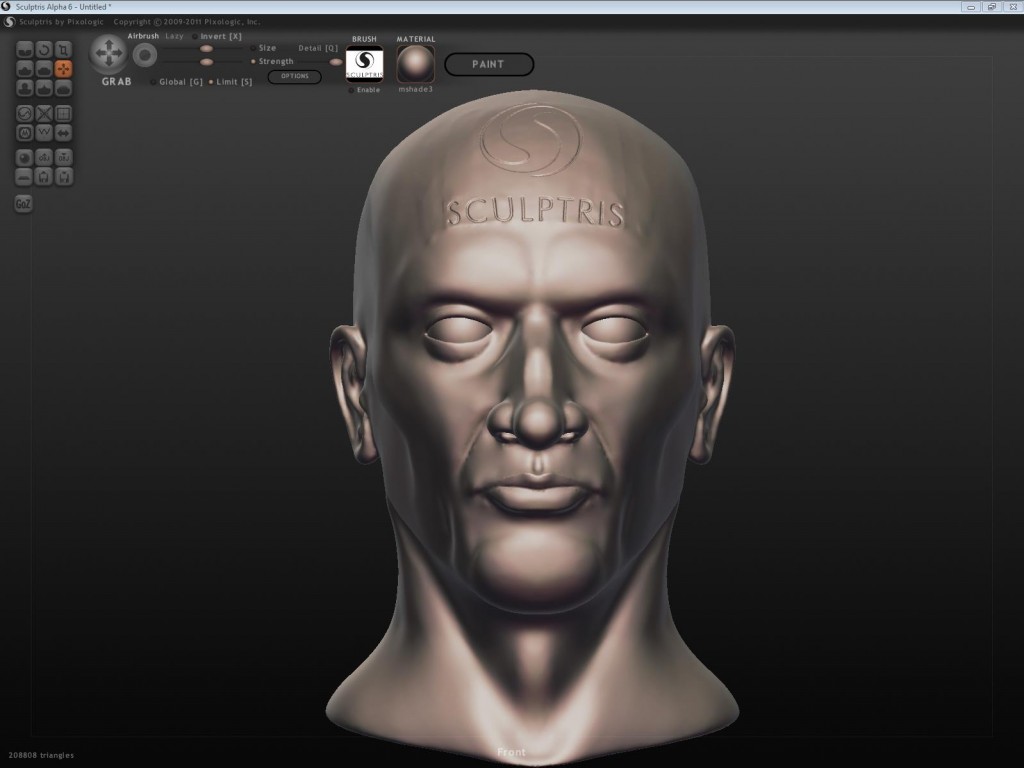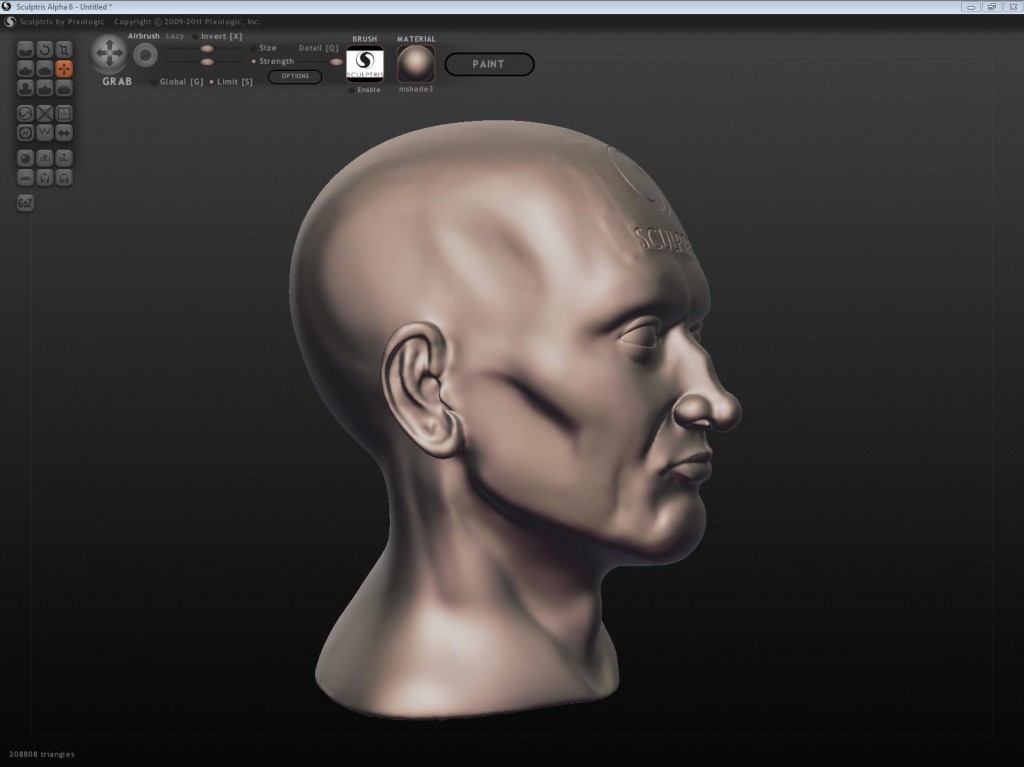 I thoroughly enjoy this program now and love how easy it is for the program to adapt the resolution of the mesh depending on the details that you are putting into it. I started this head from a sphere and found it much easier to create manageable geometry in Sculptris as opposed to Zbrush. If anyone is interested, perhaps I will give a more thorough review of this program in the future.