I wanted to show a couple of things quickly that came up when scanning the second set of teeth. I used basically the same setup process and here is how it turned out in the first shot-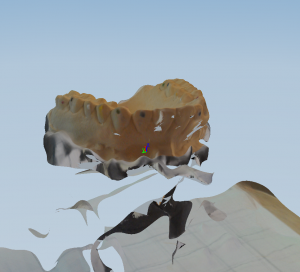 Not bad but I wanted to see if I could fix the gaps on the front of the model using the 'photo stitch' option in 123D catch. Using this feature you can pick the same point on the model in 3 separate photos to give the software a little help in understanding your pictures.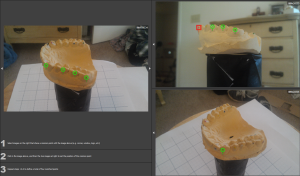 After stitching a few photos and resubmitting the project for calculation, I was able to get a scan possibly better than the previous one-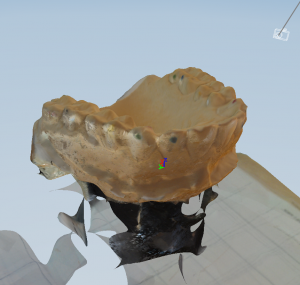 There you have it! I hope that this has been helpful or interesting to some of you and if you have made it this far thank you for reading. I am not done posting  but as of this post I finally have you all caught up on my current progress. Happy Arting!